The New Way to

success.

advance.

progress.
We would like to welcome you to the Mochiron Team! metus. We would like to welcome you to the Mochiron Team!
Who We Are
Our strong history in sourcing authentic Japanese and oriental ingredients, and creating exceptional products has earned us our current reputation. We're proud of it, and are keen to share our produce, expertise and enthusiasm with you.
In Japan, we have the concept of Sampo-Yoshi. This is the idea that a business should not only be good for the buyer and the seller, but also for society too. This philosophy has been, and will always be, at the heart of our business. It's important to us to give back and respond to the needs of our ever-changing society.
With more than 30 years' experience bringing authentic Asian ingredients to the UK market is helping you bring oriental cuisines and real taste to customers.
We consider addressing global warming and other environmental issues one of our top priorities. We pay great attention to preventing pollution in the areas we work in, encouraging environmental conservation, and maintaining a sustainable supply chain.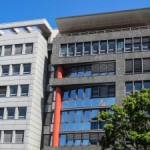 Hakutsuru Sake of Europe ltd
Hakutsuru has been making sake for over 250 years, making pioneering improvements along the way as well as overcoming moments of national adversity.
Since the founding of Hakutsuru in 1743 the company has recognised the vital connection between personal dedication and technique when brewing sake. Today's brewing methods preserve the best of time-honoured practices alongside modern ones in pursuit of a supremely refined sake.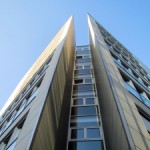 Zen Noh
Zen Noh's management philosophy is to connect the Japanese producers with overseas consumers through a stable supply chain. It has also started multiple-harvest/low-cost production leveraging on cultivation techniques and know-how developed by JA ZEN-NOH. Zen Noh aims to secure farmer income while also providing tasty rice sought by overseas consumers.
Zen Noh has partnership with 40 large rice polishing plants across Japan and each plant has HACCP/FSSC22000 rice manufacturing certification.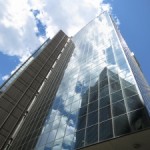 2005
Lorem ipsum dolor sit amet, consectetur adipiscing elit. Curabitur pellentesque neque eget diam posuere porta. Quisque ut nulla at nunc vehicula lacinia. Proin adipiscing porta tellus, Lorem ipsum dolor sit amet, consectetur adipiscing elit. Curabitur pellentesque neque eget diam posuere porta. Quisque ut nulla at nunc vehicula lacinia. Proin adipiscing porta tellus, Lorem ipsum dolor sit amet, consectetur adipiscing elit. Curabitur pellentesque neque eget diam posuere porta. Quisque ut nulla at nunc vehicula lacinia. Proin adipiscing porta tellus,
2000
Lorem ipsum dolor sit amet, consectetur adipiscing elit. Curabitur pellentesque neque eget diam posuere porta. Quisque ut nulla at nunc vehicula lacinia. Proin adipiscing porta tellus, Curabitur pellentesque neque eget diam posuere porta. Quisque ut nulla at nunc vehicula lacinia. Proin adipiscing porta tellus, Curabitur pellentesque neque eget diam posuere porta. Quisque ut nulla at nunc vehicula lacinia. Proin adipiscing porta tellus,